1. Payment in bank or post office
You can pay internet bill at any bank or post office in Montenegro. Our recommendation are services of Hipotekarna banka, because it does not take a commission for payment, and payment is immediately recorded. In the text below is a form for fulfilling of the quittance for payment of internet bills. If you need to pay for the equipment in the field Svrha Transfera you should write Uplata za opremu.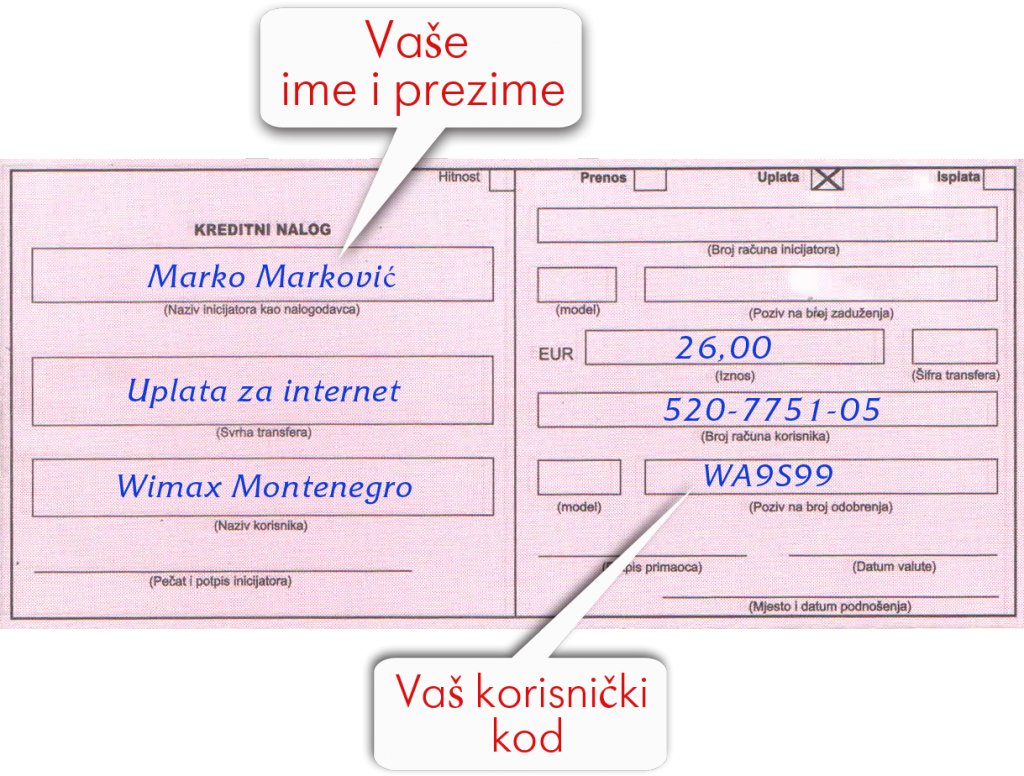 1. Debtors activation.